published less than 1 hour ago
Flooding and sea level rise top the list of fears for how climate change will impact the UKThe majority of British people are worried about global warming, a poll has found, with flooding and sea level rise topping the list of fears for what rising temperatures will bring.A survey of more than 2,000 people found more than half (57%) were worried about global warming, with one in seven of those quizzed, or 14%, very worried about the issue. Continue reading...
published about 3 hours ago
Ryan Cassata unsuccessfully auditioned for the show but was contacted again after increased media interest in trans people such as Caitlyn JennerA 21-year-old musician says he has turned down repeated invitations to reaudition for the reality TV show American Idol because he fears the show's producers are seeking to exploit his transgender identity.Ryan Cassata auditioned for the 2015 season last October but was unsuccessful. The producers told him his performance was not "contemporary enough". This year a casting director got ...
more
published about 4 hours ago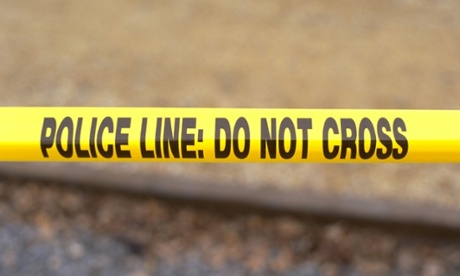 Performance was under way at fairground in Lancaster when severe storm struck and big top came down, say authoritiesTwo people have been killed and 15 injured when a circus tent collapsed in a storm during a performance at a New Hampshire fairground, according to officials.Authorities said 250 people were inside the tent at the Lancaster fairgrounds, about 90 miles north of the state capital in Concord, when it fell down during a fierce storm. Continue reading...
published about 5 hours ago
More than 80 people diagnosed in outbreak linked to Bronx cooling towers Health officials expect to identify more cases New York City health officials say seven people with legionnaires' disease have died amid an outbreak that has sickened dozens more.Health officials presented updated figures on Monday at a public town hall meeting. They said there have been more than 80 reported diagnoses. Of the 64 people hospitalized with the disease, 28 have been discharged. Continue reading...
published about 6 hours ago
Actor to take on role which propelled Barbra Streisand to stardom in production at Menier Chocolate Factory, which opens in DecemberActor Sheridan Smith is to play Fanny Brice in a new revival of Funny Girl.The Broadway hit, which propelled Barbra Streisand to stardom, returns to the London stage for the first time since 1966, at the Menier Chocolate Factory. Continue reading...