published less than 1 hour ago
Editor's Note: This is Janay Rice's story, as told to ESPN's Jemele Hill. On Wednesday, Nov. 5, Jemele interviewed Janay for three hours at the home of Janet Rice, Ray Rice's mother, in their hometown of New Rochelle, New York. Ray Rice was not present. Janay's account of what happened in Atlantic City, and in the months that followed, was written from Jemele's extensive interview, as well as a phone follow-up. No questions were off limits. Janay Rice was given ...
more
published less than 1 hour ago
Former Baltimore Ravens running back Ray Rice has won his appeal of an indefinite suspension and has been reinstated to the NFL. Rice is now eligible to sign with any NFL team. U.S. District Judge Barbara S. Jones, who heard Rice's appeal earlier this month, concluded in her decision, which was obtained by ESPN, that Rice did not lie or mislead NFL commissioner Roger Goodell. "In this arbitration, the NFL argues that Commissioner Goodell was misled when he disciplined Rice ...
more
published less than 1 hour ago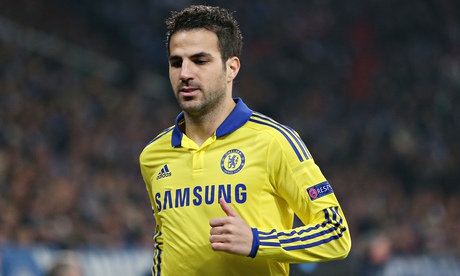 • Chelsea alone spend £16,771,328 on agents• Burnley pay out the least with £711,024Premier League clubs paid £115m to agents over a 12-month period that includes the two most recent transfer windows. The figure represents a leap from the £96m spent the previous year.Chelsea gave the most to agents (£16,771,328), followed by Liverpool (£14,308,444) and Manchester City (£12,811,946). Tottenham were the only other club to break the eight-figure barrier, paying out £10,983,011, while Arsenal's figure was £4,293,407. Continue reading...
published less than 1 hour ago
Butler's 22 points, Rose's 21 lift Bulls past Celtics, 109-102
published about 1 hour ago
NFL players unions says Ray Rice wins appeal 'suspension vacated immediately'