published less than 1 hour ago
'At points I found myself shocked at the level of misogyny that some of the characters displayed'I read the blurb of this book before I started reading it and honestly, I wasn't impressed. It seemed like a book that I'd read and it would have romance clichés, wouldn't have anything particularly special to it, and would honestly just be a bit like every other romance novel ever written. I'm happy to say that this book exceeded some of my expectations, ...
more
published about 2 hours ago
As critical consensus about Victory has shifted over the last century, so many different aspects of his work have been revealedThere's a long and noble tradition of literary critics misunderstanding Joseph Conrad. Partly that's because he is such a complicated, dense and fascinating writer. Far more words have been written about him than he ever wrote himself – and not everyone can get it right all the time. Especially when you throw combustible postcolonial issues into the mix.Time has a ...
more
published about 2 hours ago
Mary Hoffman's groundbreaking Amazing Grace gave us one of the first black heroines in a picture book. Twenty-five years on, Mary Hoffman tells us how she wrote it – and why picture books still have a long way to go in showing the diversity of our cultureAlso see Amazing Grace – in picturesI wrote the picture book Amazing Grace over 25 years ago and it's hard to imagine where all the time has gone. Basically, I started from the title, ...
more
published about 2 hours ago
Enjoy some of Caroline Binch's original sketches and paintings for Amazing Grace, to celebrate 25 years of a pioneering book – plus Floella Benjamin and LeVar Burton pay tributeRead Mary Hoffman on how and why she wrote Amazing Grace Continue reading...
published about 3 hours ago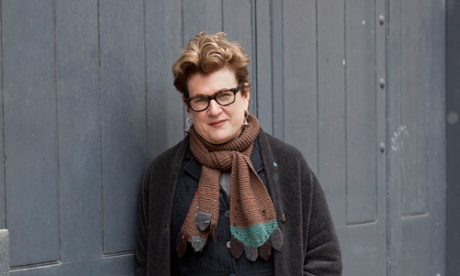 The How I Live Now author rejects librarian Edith Campbell's claims that 'there are so few books for queer black boys' following publication of new children's book Large FearsThe award-winning children's writer Meg Rosoff has sparked a major row after arguing that "there are not too few books for marginalised young people" and that good literature does not have the "job of being a mirror".Rosoff was commenting on the Facebook post of librarian Edith Campbell, praising the children's book Large ...
more